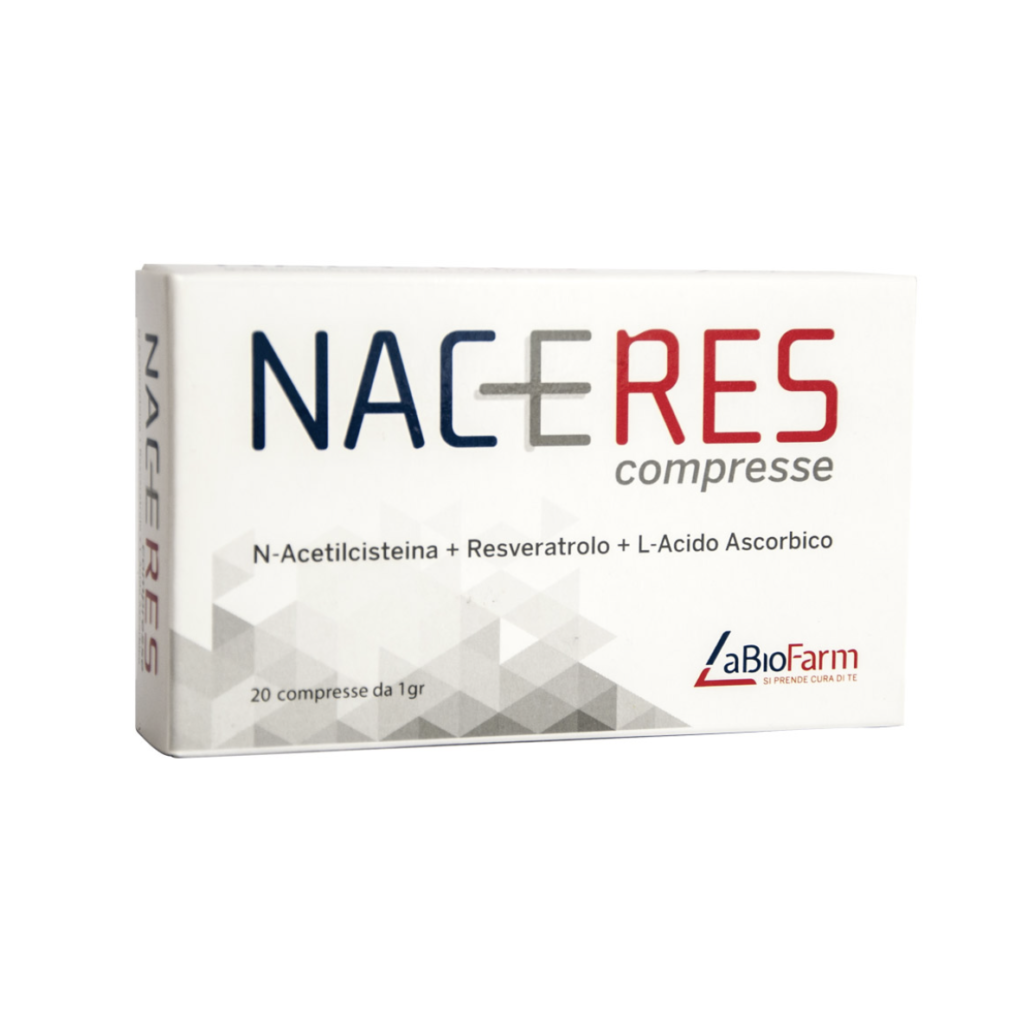 Request information for
Naceres compresse
Unique formulation, maximum benefit!
Nutraceutical product based on N-Acetyl-Cysteine, Resveratrol and Vitamin C.
Description
Details
Composition
Description
Naceres tablets is a food supplement based on N-Acetyl-Cysteine, Resveratrol and Vitamin C.
The components of its unique formulation exert an antioxidant action that can mitigate the negative effects of oxidative stress in the patient
Bronchitic
Hypersecretor
Frequent flare-up
The components of Naceres are:
N-ACETYL-CYSTEINE
It is a powerful mucolytic as it is able to break down the bonds between mucus proteins, significantly reducing their viscosity, clearing the airways and giving great relief.
It has an antioxidant action as it is a source of glutathione involved in intracellular defense mechanisms
Immunomodulating and therefore raises the immune defenses
RESVERATROL
Several scientific evidences have highlighted its action as a powerful antioxidant, anti-inflammatory and stimulus on the immune system. Resveratrol also appears to have a remarkable action in inhibiting the replication of the human flu virus and therefore an antiviral action.
C VITAMIN
Its antioxidant and stimulating action on the immune system has now been widely demonstrated.
Details
Composition
Request information for
Naceres compresse