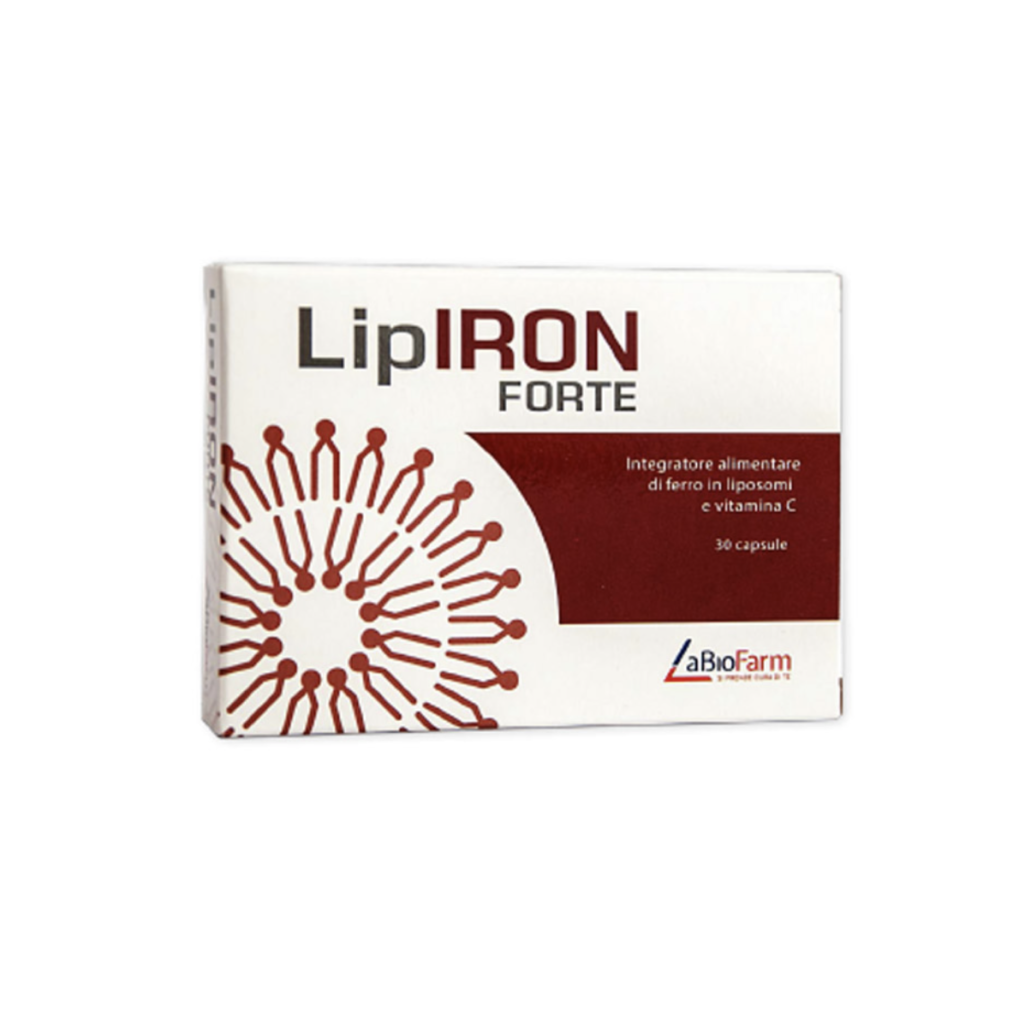 Request information for
Lipiron
Maximum absorption and absolute tolerability!
Nutraceutical product based on iron in liposomes and Vitamin C
Description
Details
Composition
Description
LipIRON Forte, thanks to the use of liposomal technology, maximizes the absorption of iron, completely eliminating side effects!
The iron, incorporated in the liposomes, never comes into contact with the gastrointestinal mucosa, thus reducing the side effects.
Thanks to the peculiar absorption mechanism of liposomes, the iron of LipIRON Forte is released only in the liver and made available for erythropoietic processes!
BENEFITS:
Reduced side effects (gastralgia, staining of faeces and mucous membranes …)
Absence of the metallic taste typical of other formulations
Maximum absorption.
Absorbed by all classes of patients (including gastroresec and celiac patients)
Details
Composition
Request information for
Lipiron