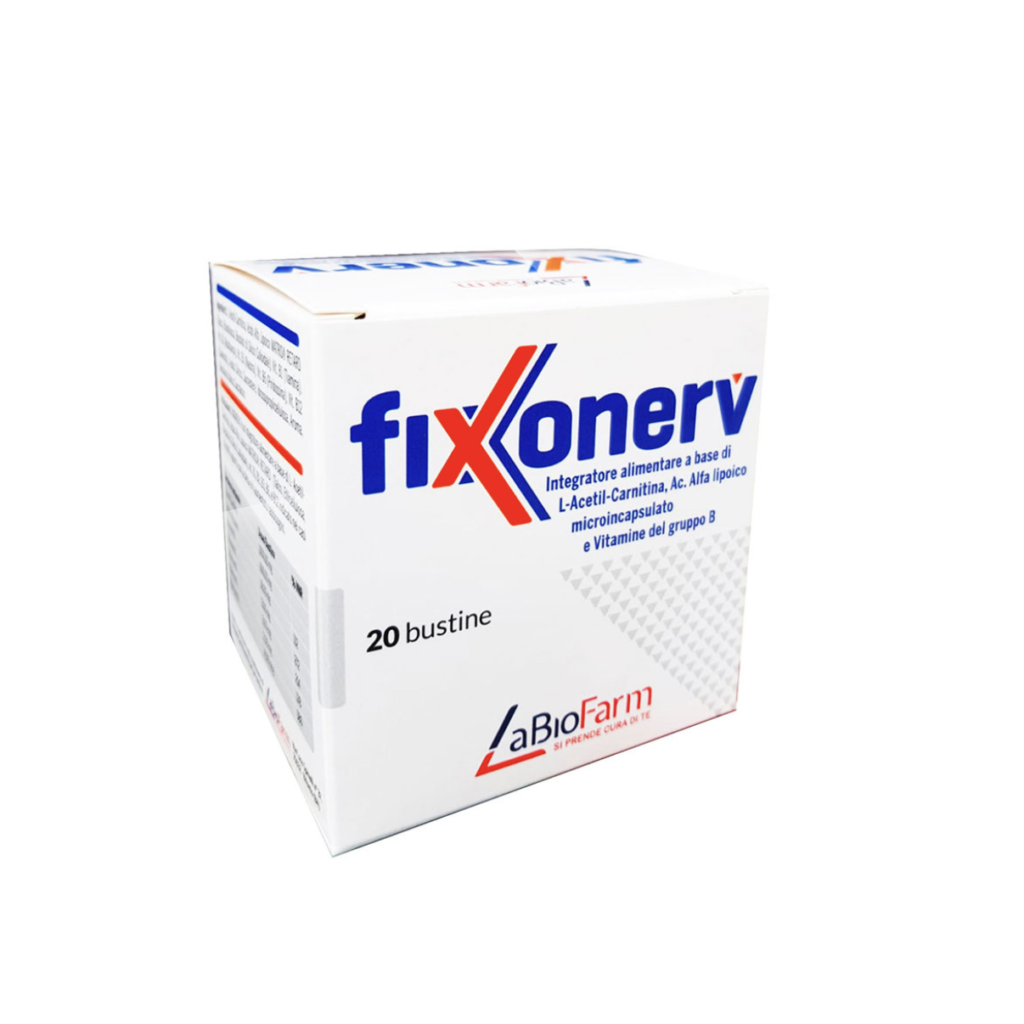 Request information for
Fixonerv
Nutraceutical product based on controlled release alpha-Lipoic Acid (Matris®), Acetyl L-Carnitine and Vitamins of group B
Description
Details
Composition
Description
Fixonerv is a nutraceutical preparation based on controlled release alpha-Lipoic Acid (Matris®), Acetyl L-Carnitine and B vitamins useful for neuronal well-being.
Specifically, the components have the following functions:
ALPHA-LIPOIC ACID:
• It improves the speed of nerve conduction and optimizes its functionality
• Increases endoneural blood flow
• Increases neural survival
L-ACETYL CARNITINE:
• Contributes to the functionality and integrity of cell membranes
• Participates in the neurotransmission process.
• Accelerates neuronal maturation
VITAMINS B1, B2, B3, B6 AND B12:
Fundamental for the normal functioning of the nervous system
The particular patented formulation of controlled release Alpha Lipoic Acid (Matris®) increases its absorption and reduces side effects in the stomach
Fixonerv is useful in reducing neuronal pain by contributing to neuronal well-being.
Details
Composition
Request information for
Dynamo Barretta