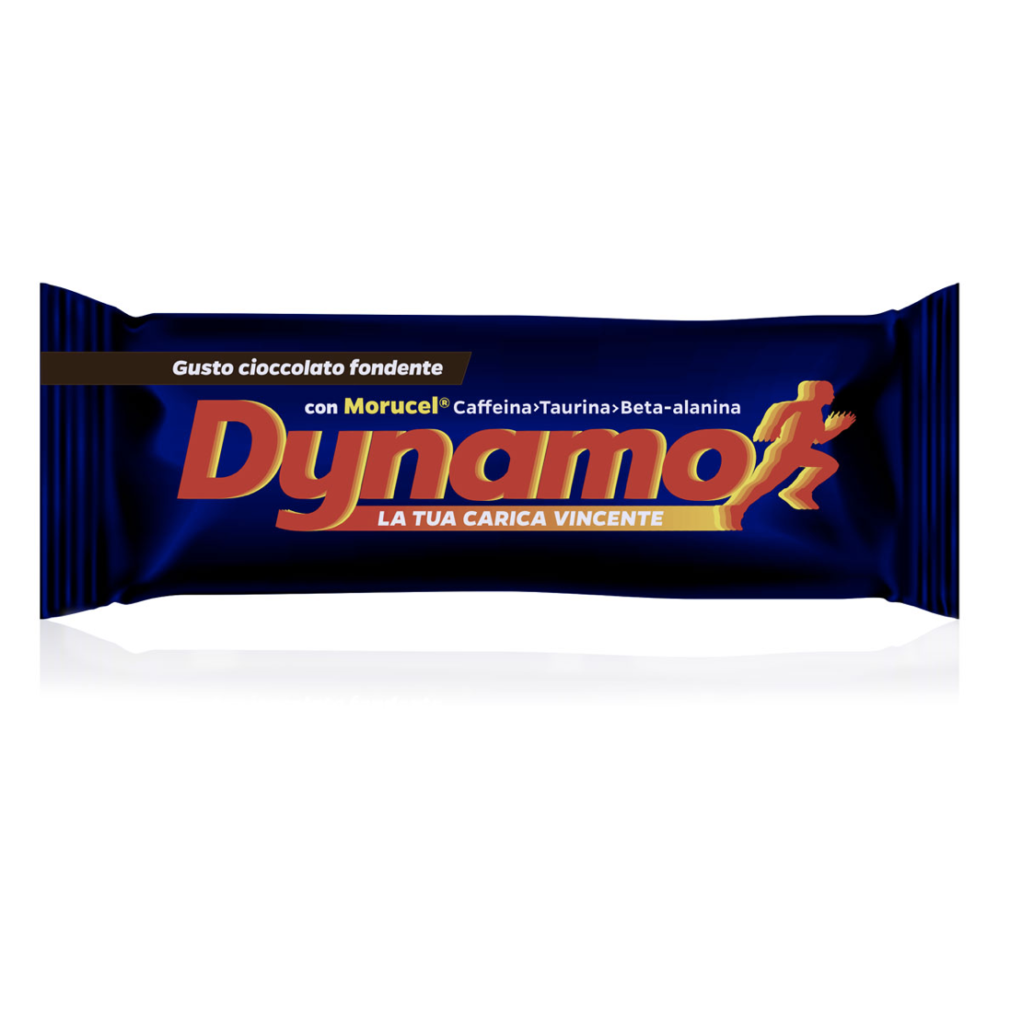 Request information for
Dynamo Barretta
Constant energy throughout the performance
Dynamo bar contains Morucel®
Description
Morucel® is a dry extract from white mulberry leaves (Morus alba L.) with inhibitory activity against the alpha-glucosidase enzyme.
It helps to keep the blood sugar level and energy stable during performance!
Simple sugars, taken during a meal, are released into the bloodstream quickly and therefore we see a glycemic peak in a short time. Our body responds to this glycemic peak with an important release of insulin which causes the subsequent blood sugar breakdown. If this collapse occurs during a sporting performance, the performance itself is seriously compromised!
The action of Morucel® is expressed thanks to a component present in the leaves of the white mulberry, 1-deoxinoirimycin (DNJ), which inhibits the intestinal alpha-glucosidase enzyme (this enzyme is responsible for the degradation of disaccharides) and therefore the release of free blood sugar. In this way the excessive glycemic peak, the massive release of insulin and the consequent glycemic collapse are avoided. We have a more constant blood sugar distribution.
This means: "CONSTANT ENERGY FOR ALL PERFORMANCE!"
It also contains:
BETA-ALANINE: anti-fatigue action thanks to the antioxidant activity with the ability to regenerate muscle carnosine.
CAFFEINE: stimulating effects on the entire body.
TAURINE: stimulates cardiac efficiency and contractility by increasing the blood supply to the myocardium.
Request information for
Dynamo Barretta